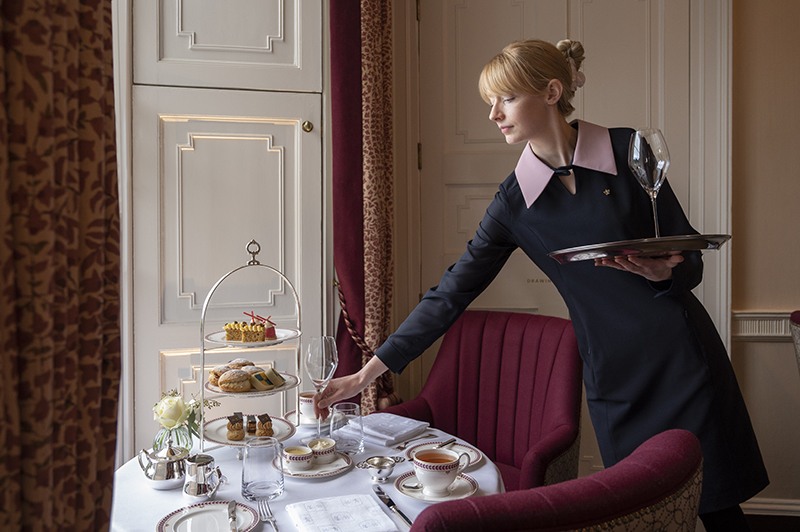 2022
2022 Photography highlights
An annual round up of travel and hotel photography assignments, hand-picked highlights from spring, summer, autumn and winter to share with you here on my website.
---
February/March 2022 Cashel Palace, Tipperary, Ireland
A new chapter in the history of Cashel Palace started on 1 March 2022, when this historic Tipperary hotel, dating back to 1732, reopened its doors after a major restoration project.
Hotel Essence Photography was proud to create a comprehensive portfolio of images for this landmark five-star heritage hotel. Cashel Palace is situated in the very heart of Ireland, with views to the famous Rock of Cashel. The hotel is warm and welcoming, offering an elegant ambience of the Irish gentry, with equine artworks, comfortable sofas and roaring fires in its reception and drawing room. A member of Relais & Chateaux, the hotel has 42 rooms,
This shoot was an extensive project covering architectural photography, interiors, essence details, portraits, spa, and gastronomy. Not only documenting the spaces, but also capturing the very essence of the hotel.  View more photos of Cashel Palace Hotel.
---
March 2022 The emerald isle
With its dry-stone walls and vibrant green pastures, rural Ireland is one of the most photogenic countries in Europe. Naturally, Michelle could not resist capturing a selection of images of the surrounding countryside whilst on location at Cashel Palace.
---
March 2022 Cádiz city stock photography, Andalucia
A photo assignment in the ancient town of Cádiz, with its narrow streets and wrought-iron balconies, two cathedrals (la vieja, Iglesia Santa Cruz, dating from the 13th and 16th centuries; and la nueva, Cruz del Mar, 19th century), and a seafront facing the Atlantic ocean. This trip was combined with a visit to one of the best contemporary art galleries in Spain, Sala Kursala, at the University of Cadiz. Many photography books produced by Kursala have not only been selected as the best in Spain for Photo España (the prestigious annual Spanish international photography festival), but this gallery and its publications are also highly regarded on the global stage. President of Magnum photo agency, Spanish photojournalist Cristina de Middel, exhibited her celebrated series The Afronauts, the book of which was self-published with the gallery, at Kursala in 2012. For anyone interested in photography, this gallery, open during university hours, is a hidden gem in the city.
---
April 2022 Semana Santa (Holy Week), Andalucia
At this Semana Santa, the first since the pandemic, some participants wore black surgical face masks, resulting in a very different Holy Week to capture on camera. In the future, this year's event will be time-stamped to 2022 by the sight of masks. It was a highly emotional experience, after two years without the traditional and much-loved event, and everyone was aware that this year's processions will go down in history as the first post-COVID ones, though with precautions still in place.
---
May 2022 Battle of the Flowers & May Crosses in Cordoba, Andalucia
Battle of the Flowers (Batalla de las Flores) is the first of the city's four spring festivities, consisting of a parade which passes along two main central avenues. Many thousands of carnations are thrown from floats into the crowd. A photography tip: arrive early before the crowds become three to four people deep, if you want to get a good spot for photography. There is a friendly family atmosphere, with all generations, from kids to grandparents, joining in the fun.
The four-day Cruces de Mayo festival (also celebrated in other cities around Spain and the world), sees different neighbourhood associations in the city competing to create the most beautiful cross of flowers. Most locations are open-air in the street, with adjacent bars (that look like feria casetas) serving tapas and drinks, and music (sometimes live guitar), offering a convivial atmosphere.
---
May 2022 Photography tuition, Andalucia
Michelle occasionally teaches photography and held a one-to-one course specifically designed for an architectural photographer, covering reportage, editorial and commercial photography. Taking place in May, this course was perfectly timed to capture the spring flowers.
---
May 2022 The 25 hours Hotel Terminus Nord, Paris
This hip urban hotel, from the European 25hours group, is situated right in front of the majestic Gare du Nord railway station, in the 10th arrondissement – the ideal location for discovering Paris. With quirky, colourful design and decor, it was the complete Instagram package: bold Asian and African-influenced printed textiles, eclectic art, stylish furniture and industrial architecture.
---
May 2022 The Four Seasons George V, Paris
Providing a complete contrast, the Four Seasons George V is an art deco landmark hotel just off the Champs-Elysées. Walking into the hotel and being greeted by an abundance of pink peonies, designed by the hotel's artistic director Jeff Leatham (annual flower budget: almost a million euros) was pure joy, and a delight to photograph. The epitome of "Paris in the springtime".
---
May 2022 Le Grand Hotel, Paris
The InterContinental Paris Le Grand is wonderfully positioned on Rue Scribe opposite the Opéra, in the 9th arrondissement. This glamorous hotel, whose Café de la Paix has hosted many legendary artistic and literary figures, dates back to 1862, and is decorated in the style of Napoleon III. Michelle had the chance to capture several historic elements of this classic property.
---
May 2022 A visit to El Avenida Palace Hotel, Barcelona
This hotel visit was not a photography assignment; the historic El Avenida Palace hotel was Michelle's base for business meetings in the city. There are plans to renovate the property, which features a wonderfully ornate staircase, dating back to 1925. The hotel opened in 1952, on the site of the legendary Casa Llibre tea-room and restaurant. Countless famous guests have stayed at the hotel, including Ernest Hemingway, Joan Miró, Liza Minnelli, and the Beatles (the eponymous suite, 111, is themed around the band's stay in 1965 for their first Spanish concert). Whether for business or pleasure, Michelle loves to check into historic hotels.
---
June 2022 The first post-pandemic summer solstice (21 June) at Stonehenge, UK
The magic of walking through fields before dawn, wearing several layers of clothes and carrying hot flasks and ground sheets, is something that has to be experienced. The 4.45 sunrise wasn´t the best, as the horizon was a little hazy, but the atmosphere, thanks to the Druids, spontaneous music, and the joy in the air, is highly recommended.
---
June 2022 A family wedding at Bowburn Hall Hotel in Durham, UK
Wedding photography is not Michelle's speciality, but for a member of her family's special day, Michelle shot fun, reportage-style images, with a "behind the scenes" feel.
---
August 2022 JW Marriot Grand Hotel, Bucharest
Sweeping marble staircases marked out this magnificent hotel as a fine venue in the Romanian capital, when Michelle was a guest at the wedding of her friends Mihail and Charlotte. It was a privilege to be invited to their orthodox wedding and to witness a truly traditional marriage ceremony.
---
August 2022 Polo in Sotogrande, Andalucia
Editorial photography for Andalucia.com at the Santa Maria Polo Club in Sotogrande, Cadiz.
---
September 2022 Feria Goyesca, Ronda, Andalucia
Michelle photographed the Feria Goyesca (also known as the Feria de Pedro Romero): ladies in Goyesque dress arriving at the Ronda bullring in horse-drawn carriages.
---
September 2022 Andalucia BIG Festival
It has been many years since Michelle covered summer concerts for a Spanish press agency. But being in "the pit" at Andalucia Big Festival, seeing international artists perform and hearing their music blasting out of gigantic speakers, took Michelle back in time. She enjoyed capturing artists on stage and working in the highly challenging but rewarding conditions of live performance. Most acts usually allow press  photographers into the pit for one, maximum two songs. "It's always good to turn around and see the crowds from this angle too." Photography is a privileged career as you gain access to all kinds of places and see things from unusual perspectives.
---
September 2022 Reportage interview with Master craftsman José Luis Baza
In the unusual craft of artisan leatherwork, making sculptural pieces and bowls as well as boots and bags, José Luis stands out, having won several national awards and recognitions.
---
October 2022 Finca Cortesín Golf Course, Andalucia
Michelle covered the opening of the new first hole on the Finca Cortesín golf course, which will host the next Solheim Cup on 22-24 September 2023.
Also editorial photography of Spanish golf champion Adrian Otaeguiat Valderrama Golf Club , who won the Andalucia Masters 2022.
---
November 2022 Keynote speech at the Historic Hotels of America Annual Conference, Alabama
Michelle's talk was entitled "Demystifying the new visual narrative for hotel photography, with insights specifically for heritage hotels." Michelle spoke about the latest up-to-the-minute worldwide trends and tendencies in historic hotel photography, with easy-to-understand advice specifically for heritage hotels.
She offered tips on how to attract new staff to a property with visual engagement, how to make a historic hotel visually irresistible to the media, and how to utilise a hotel's history to create an emotional connection with guests.
Historic Hotels of America Annual Conference, The Grand Hotel Golf Resort and Spa, Point Clear, Alabama USA. 2022.
Academy: Demystifying the new visual narrative for hotel photography with insights specifically for heritage hotels
Subject Matter Expert: Michelle Chaplow, Founder, Hotel Essence Photography
There are important changes afoot in the field of Historic Hotel Photography. Ask yourself: Does your hotel imagery show the grandeur and opulence of your hotel, does its show what distinguishes your hotel from other hotels? Can you sense the fresh air? Does your hotel look like a place that you would like to work in? These are important questions. Hotel photographers must anticipate the challenges facing hoteliers right now. It's a fact that guests can check out of your hotel before they have even checked in based purely on the quality of your hotel photography
Learn about new up-to-the-minute worldwide trends and tendencies in historic hotel photography.
We will guide you through the new visual narrative for historic hotel photography with easy-to-understand advice specifically for heritage hotels.
What you will learn:
· Valuable information that every heritage hotel needs to know right now about current trends and tendencies for historic hotels photography
· How you can attract new staff to your property with visual engagement
· How to make your historic hotel visually irresistible to the media
· Utilizing the history of your hotel to create an emotional connection with your guests
· A guide to the new visual narrative for historic hotel photography with easy-to-understand solutions for heritage hotels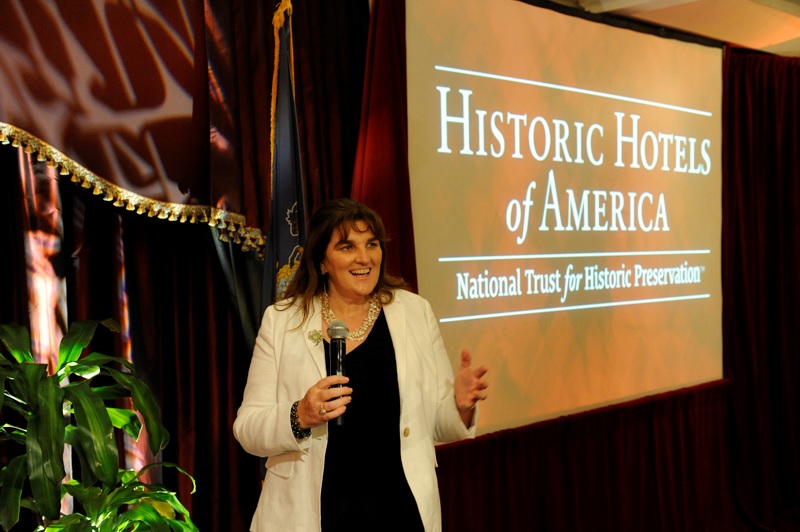 ---
November 2022 The swamps of Louisiana
Michelle was mesmerised by the swamps of this deep-south state: the Spanish moss hanging from the ancient trees, the movement of the water, the aquatic plants, the other-worldly atmosphere.
---
December 2022 Fairmont San Francisco Hotel festive photo shoot
Just after Thanksgiving, Hotel Essence Photography was commissioned by The Fairmont San Francisco to photograph their world-famous eight-metre-tall gingerbread house. This is built with 3,800 gingerbread cookies, held together with icing made from 568 litres of egg whites and 454kg of icing sugar. Michelle also shot the hotel lobby, and lifestyle photographs with a backdrop of magnificent festive decorations. Christmas food photography, Santa Suites, families enjoying the festive atmosphere, decorative details, and even the gingerbread house's façade, complete with its own Christmas lights. A historic hotel at Christmas time, this was one joyful assignment. Michelle is a Fairmont-approved photographer.
---
November/December 2022 Roosevelt Hotel, New Orleans
Michelle photographed the magnificent Christmas decorations and the iconic Mystery Lady timepiece at the Roosevelt Hotel in New Orleans.
This unique conical clock stands proud in the lobby of the historic hotel. It is called a conical clock because its pendulum – the lady's gilded sceptre – moves in a circular motion, as opposed to a regular clock, whose pendulum swings from side to side.
Designed by French clockmaker Eugène Farcot and sculptured by Albert-Ernest Carrier-Belleuse (who mentored Auguste Rodin), the three-metre-tall timepiece dates back to 1867, and was displayed at the 1867 and 1878 Paris Expositions. The bronze lady is robed in a long gown and holds a golden sceptre; her base is carved from Algerian onyx.  According to Waldorf Astoria magazine, "Mystery Lady is the largest conical clock known in existence—half-statue, half-engineering marvel, with bells that chime on the hour and half hour."
Michelle was also commissioned to photograph other areas of the hotel, including Teddy´s Bar, the Fountain Lounge, and the iconic Sazerac Bar.
The Sazerac cocktail was created in New Orleans in 1838: its traditional ingredients are whiskey/bourbon, absinthe, Peychaud's Bitters and sugar.  Today it remains one of the world's most renowned drinks, and is the official cocktail of New Orleans. The Sazerac Bar at the @theroosevelt_no is definitely the place to sip this Rye based cocktail. This photoshoot was complicated, commencing at 3am and continuing through until sunrise. One for the Roosevelt history book: the photographs of today will be archival photos of the future, an idea that Michelle finds very rewarding.