May 2012
May 2012 From Andalucia to Africa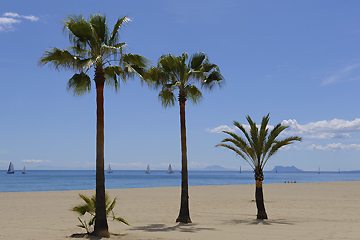 May is the season when the summer haze hasn´t yet arrived, and spring hasn`t quite closed its doors. Once in a while, in Andalucia, you can stand on a beach and see right over the Mediterranean to Africa – Michelle calls such days "stock days". In May a stock day coincided with the weekend and Michelle grabbed the opportunity to take some stock shots depicting the view from Estepona to Africa. Stock shots are constantly added to her collection and are often used in editorial features, especially in travel publications.
May 2012 Volvo World Match Play Championship, Finca Cortesin, Casares, Andalucia, Spain
Michelle attended the Volvo World Match Play golf championship at Finca Cortesin, along with Rebekah Thompson for Andalucia.com. Finca Cortesin hosted a fabulous press dinner for the media – the hotel is definitely a leader in its field of world-class hospitality, both for golf and gastronomy.
May 2012 The Pool of Life, Andalucia, Spain
A project inspired by the Helsinki School of Photography, part of Michelle's Curso de Especializacion de Fotografia Contemporánea Internacional (Specialization in International Contemporary Photography Course) at the CAC Malaga. Six models were photographed in six abandoned or empty swimming pools over a period of six months. This ongoing project displays the female form body and language of women in abandoned pools, using diffused overhead natural lighting.
Michelle, together with model Hannah and a crew of two assistants, ventured out to the murky pool of an abandoned house in rural Estepona. The model's alabaster-white skin contrasted beautifully with the stagnant rainwater, fallen leaves and petals.
Hannah was joined in the pool by a family of frogs and tadpoles but remained totally unperturbed – an excellent model indeed. The shoot depicted her inner reflection; a journey of memories and solitude. This project was presented at the CAC Malaga in July 2012.
May 2012 A visit to the Art and Design Faculty of Malaga University, Andalucia, Spain
As part of the CAC course, Michelle visited the San Telmo School of Art for a lecture and practical sessions on the theory and use of plate cameras.
May 2012 Strobist course, Malaga, Andalucia, Spain
Strobist® is a technique of using off-camera flash with a DSLR camera. David Hobby is the author of Strobist.com, a blog which promotes simple but very effective lighting techniques, such as off-the-camera remote-controlled flashes.
Michelle spent a day with six others testing out different Strobist techniques, both for interiors and exteriors. This type of lighting can be very handy when studio lighting is unavailable due to weight or time constraints.
May 2012 Promotion of Bangkok Photo Workshop, Talk Radio Europe, Andalucia, Spain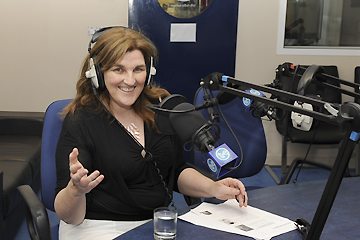 Michelle, together with Spanish contemporary photographer and photography lecturer Eduardo d´Acosta,will be running a workshop in Bangkok for travel and art photographers. Michelle was a guest on Talk Radio Europe to promote the workshop, talking about what she loves most: photography and travel.
May 2012 Forum La Zagaleta, Marbella Luxury Weekend, Andalucia, Spain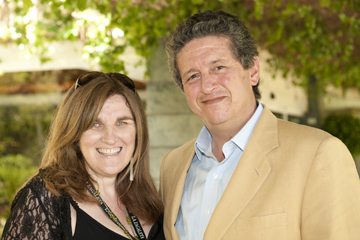 During this two-day programme dedicated to luxury brands, Michelle was honoured to meet Valentín de Madariaga personally. Valentin is the son of the Valentin de Madariaga Foundation's founder. The Foundation, which is based in Seville, is dedicated to the world of contemporary art photography, and co-organises the CAC contemporary photography course which Michelle has been studying this year.