January 2013
January 2013 New Year Wishes From Hotel Essence Photography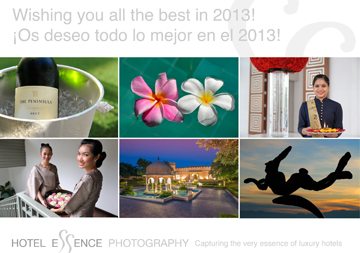 Michelle selected six images from luxury hotels around the world to send photographic New Year greetings. These included images from the following hotels (clockwise from top left): champagne on the lawns of The Peninsula Hotel, Bangkok, Thailand. Frangipanis floating, Le Meridien Hotel, Koh Samui, Thailand. Namaste greeting at Oberoi Gurgaon, New Delhi, India. Lotus flowers at the Mandarin Oriental Spa, Bangkok. Sunset at Rajvilas, Jaipur, Rajasthan, India. And, finally, a fine-art silhouette from the Dolder Grand Hotel, Switzerland: Leaping Hare on Curly Bell.
The new year image montage can be viewed here.
January 2013 Michelle interviewed by Berta González de Vega for El Mundo Sunday newspaper
A full page interview in the series 'Conversations in Andalucia' was published in El Mundo on Sunday 13th January 2013. Michelle talked about her working life as a photographer in Spain and her impressions on photography, tourism and gastronomy. (PDF)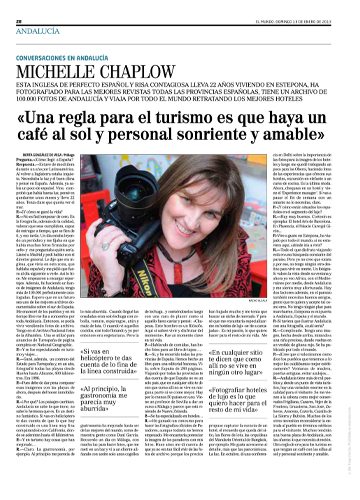 January 2013 Photo Shoot for Finca Cortesin, Casares, Andalucia, Spain
A great way to start the year – a photo shoot for one of the most prestigious hotels in Europe, the five-star Finca Cortesin.
As part of an ongoing project to capture this hotel during the year, Michelle and her team shot the huge Christmas tree in their central courtyard, just before the arrival of the Three Kings on the Spanish Christmas day.
The second element of the shoot was a delicious traditional afternoon tea, with a contemporary Spanish version of the same. With recently-appointed Executive Chef Lutz Bosing on hand for food styling, the shots look very appealing indeed.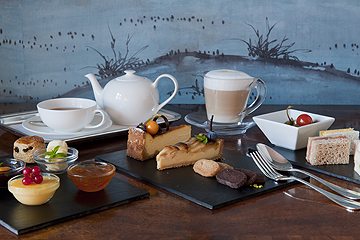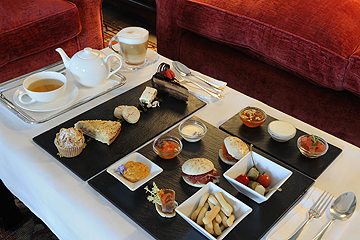 January 2013 RIP Don Jaime Patiño
On 3 January 2013 the world said goodbye to Don Jaime Patiño Ortiz, a legend in the golfing world and the founder of Valderrama. (born in 1930, Paris, France; died 3 January 2013, Sotogrande, Andalucia, Spain). Jaime was a visionary, a perfectionist and a true gentleman. He was the man who created Valderrama golf course, adorned with the most perfect cork-oak trees, immaculate greens, cascading lakes, sea views, manicured walkways, perfectly-worked bunkers and lush green fairways. It was his vision and dedication that brought the Ryder Cup Spain – and all on a "handshake".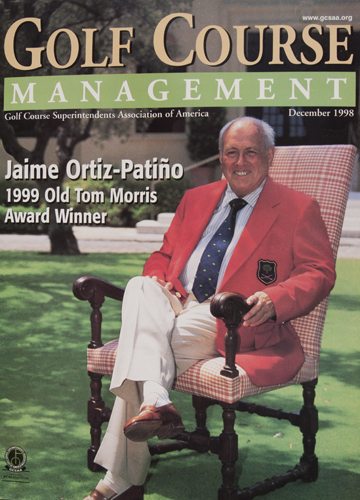 Michelle spent a week at his home in Sotogrande working on a reportage with journlist Mike Perrault for the American magazine, Golf Course Management, in the late 1990s : 20 pages inside and the front cover. Don Jaime would be on the course, before dawn, personally attending to every last detail, right down to where the rake was in the bunker, to hiring an ecologist to catalogue, study and preserve habitats for the birds and wildlife that lived on, and passed through, his course.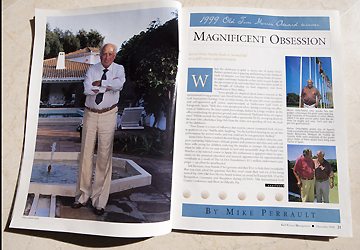 The cover shot was an environmental portrait of Don Jaime outside the Valderrama clubhouse, with him proudly sitting on an armchair. My aim here was to shot Jaime "at home", and years later he said to Michelle that it was his favourite portrait. He framed the cover and it stood proudly on the wall of his office. Don Jaime has left a wonderful golfing legacy and will be sadly missed by all who knew him.