April 2013
April 2013 Photo shoot, Raffles Hotel Beijing, China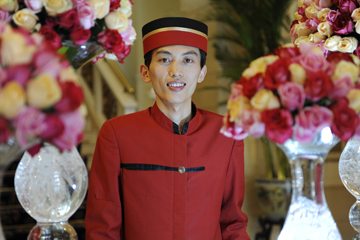 Just say the world Raffles and we dream of exotic locations – probably Singapore – but Raffles also has a sister hotel in China: Raffles Beijing. When I arrived in Beijing, I could not believe how many opulent, magnificent new hotels there were, one architectural gem after another. However Raffles stands apart, as it has an hotelier's ace card to play. This hotel has history, with a capital H – almost a century of it.
I stayed for four nights in the Cartier-Bresson suite, appropriately enough, as it's named after the renowned French photographer who visited the hotel.
Whilst at Raffles, I shot a selection of images for The Most Famous Hotels in The World®, including portraits of the staff, the Beijing Sling trademark cocktail, the majestic staircase, the steps and columns of the Hall of the People, and Afternoon Tea in the Writers' Lounge. I particularly enjoyed photographing the red-coated doormen with pillbox hats and the girls in silk cheongsams serving tea.
It's so important when photographing a hotel to bring in geographical and cultural references – after all, this is what travel is all about. It's also essential that the history be depicted – you can buy all the marble floors and luxury hotel receptions in the world, but you can never buy the history, so it's an absolute pleasure to highlight this definitive feature within the photography of a hotel.
Raffles Beijing has hosted and entertained the likes of writers Rudyard Kipling, Joseph Conrad and Noel Coward; Irish playwright George Bernard Shaw; influential American journalist and China specialist Edgar Snow; Indian poet Rabindranath Tagore, and numerous Chinese and international politicians (Vladimir Putin), as well as other dignitaries, from David Beckham to royals such as Princess Anne and Prince Albert of Monaco. A selection of my images of Raffles Beijing can be viewed here.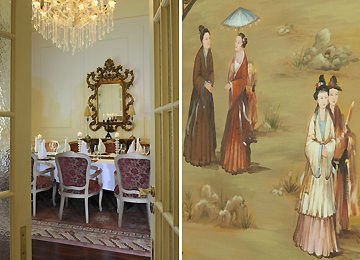 Feedback on the photo shoot from the hotel.
"Thank you very much, Michelle, for the beautiful pictures you took of our hotel facilities, and even more importantly, thank you for the wonderful shots of our colleagues in their work environment. I think you are tremendously talented. We all love the shots."
Matthias Al-Amiry, General Manager, Raffles Beijing. May 2013
April 2013 Fairmont Hotel Beijing, China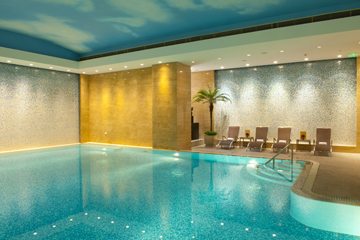 The colours, the silks, the spa, the Peking Duck – so many wonderful items to photograph in this five-star luxury hotel. The space is magnificent; you get the feeling that you could run the Asian headquarters of any business from here, with its top-notch service, exquisite food and superb location.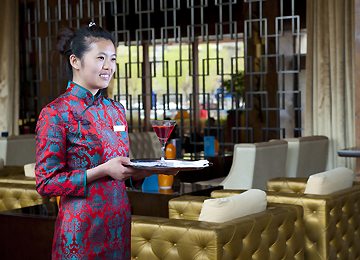 A full selection of images from the Fairmont Beijing photo shoot can be seen here.
April 2013 Stock photography of Beijing, China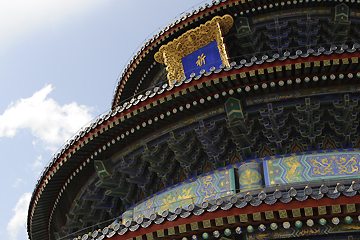 Like every photographer in the world, once on location in a foreign land, a travel photographer wants to make the most of every second. During my time in Beijing, I photographed such historic landmarks as the Forbidden City and Tiananmen Square; restaurant menus with unusual animal dishes; old German-built Bauhaus-style warehouses which now house the 798 Art Zone of the Chinese capital; the Great Wall of China; eco-projects; luxury hotels; and backstreet alleys.
April 2013 Climate change and the spring cherry blossom, Plasencia, Extremadura, Spain and Beijing, China
In last month's news I told you how I travelled from Madrid to Plasencia to capture the cherry blossom season in the Valle del Jerte, where the blooms had been delayed by almost one month. March is (normally) the time to see the sprays of pink adorning trees in the town of Plasencia, Extremadura, while April is the month in Beijing, but nature can be as contrary as a teenage girl and sometimes she refuses to oblige. On both occasions this year, in Spain and China, nature denied me this photographic reward. On my visit to the Great Wall of China, the temperatures were way too low and the flowers were adamant to keep their buds tightly shut. To add insult to injury, memorabilia of the Wall has cherry blossom in full bloom in almost every photo. This is why photography is so magical; this is why any landscape photographer will tell you that nature teases them; but for those with patience, those that wait, those that will retrace their steps and return, they will receive the prize. Mental note – another trip to Plasencia and another to Beijing, or maybe even Japan, during this moveable climatic fest.
April 2013 Two of Michelle Chaplow's photographs exhibited at the Royal Albert Hall, London, UK
As mentioned back in December 2012 news, two of my photographs were chosen as part of the Royal Photographic Society Members' Biennial Exhibition, to commemorate the 150th anniversary of the Society. These 100 prints by RPS members were subsequently displayed at the Royal Albert Hall in London from 30 March to 27 April 2013.
My two shots were Street Life, New Delhi and Pool of Life – Hannah.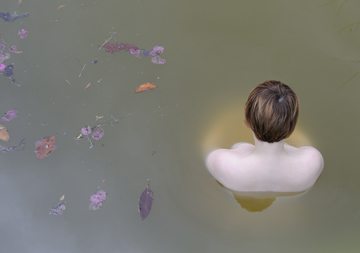 It is such an honour to have my work displayed in one of the UK's most treasured buildings. This is the hall where the world's leading artists have performed on stage and I am so proud to have had two of my photographs, albeit temporarily, grace their walls.