August 2010
August 2010, Tarifa, Andalucia. KLM in-flight magazine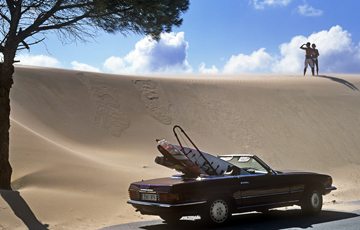 Michelle was commissioned to Illustrate a seven-page colour feature on Tarifa for Holland Herald magazine. Tarifa is situated on the "Costa de La Luz", which literally means the coast of the light, so as you can imagine that fundamental photographic ingredient is forever present. The feature was written by journalist Simone McKenzie, and covered micro-lighting, wind and kite-surfing, as well as images of huge sand dunes and the charming white town of Tarifa, with its magical geographical location – exactly where the Mediterranean Sea and Atlantic Ocean meet, greet and literally intermingle.
August 2010, Malaga, Andalucia. Feria de Malaga/Malaga Summer Fair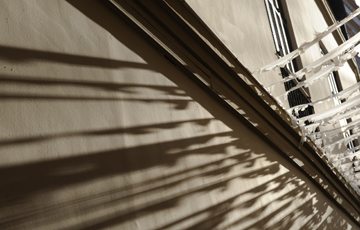 The Feria de Malaga is one of the most important dates in the Andalucian festival calendar, and the feria del dia is always a good opportunity to capture imagery, with the wonderful daytime light. One of the most noticeable changes over the years is that fewer and fewer people are donning the traditional flamenco dresses. Michelle reflected on this – when she arrived in Spain in 1991, almost everyone wore traditional feria costumes and listened to traditional music. The feria del dia now has around 10 per cent of people in traditional flamenco dress and a diverse variety of music played throughout the streets. Spain has evolved and, like all European countries, alongside these changes, traditions are being lost. It's neither good nor bad – it's a natural progression – however streets filled with happy enthusiastic people in traditional dress is a photographer`s dream. Now photographers have to seek out other new angles.
August 2010, Malaga, Andalucia. Press conference at the Malaga Gibralfaro Parador to present Botani, a new wine for Malaga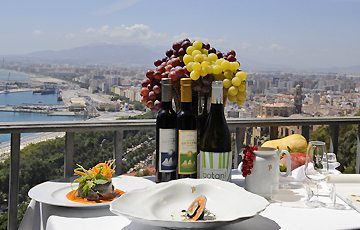 Malaga is famous for its sweet wines, but the city's latest, most fashionable wine is a dry white. Michelle attended the press conference at the Malaga Gibralfaro Parador for Botani. A muscatel, it hails from the bodegas of Jorge and Victoria Ordoñez, and has an aroma of fruits and wild flowers, with just a hint of citrus. The name "Botani" was inspired by the many historic botanical gardens of Malaga, and its striking, minimalist, green and white label was inspired by nature, making this fresh, fruity wine stand out from the crowds. It's the newest and hippest addition to Spanish whites; renowned wine critic Jancis Robinson says, "Botani stopped me in my tracks the first time I tasted it. It had shape and personality combined with great finesse and delicacy, which I found totally arresting and full of palate-refreshing, fragrant pleasure."
August 2010, Marbella, Andalucia. Starlite Charity Gala, Hotel Villa Padierna
This has to be the most star-studded event of the summer. The Starlite Gala is a platform created by Sandra Garcia-Sanjuan and Maria Bravo to unite the world of business, celebrities and philanthropy, and to raise funds to improve the lives of communities, families and children in need everywhere. Michelle attended the event on behalf of www.andalucia.com
Michelle Obama and her daughter Sasha were staying at the above-mentioned hotel at the time when the gala took place.
Many Hollywood A-list guests attended the event. The gala's hosts were much-loved Spanish actor Antonio Banderas, who came with wife Melanie Griffiths and daughter Stella del Carmen; and American actress, Eva Longoria Parker – best known for portraying sultry Latin model Gabrielle Solis in Desperate Housewives – accompanied by her husband, basketball star Tony Parker. Three coachloads of press arrived to cover the event, with a police escort to and from the venue. Spanish celebrities who attended included fashion designer Purificacion Garcia, Chenoa, the Duke of Anjou, who has a claim to the French throne, Paloma Cuevas, and singer Rosario Flores, to name a few.
On the night, spiritual guru Deepak Chopra received a well-deserved humanitarian award for his global force of human empowerment, wellbeing and for bringing light to the world.