May 2014
May 2014 Merit of Excellence at the 7th Annual Photography Masters Cup
Michelle was honoured to be presented with several awards in the 7th Annual Photography Masters Cup: a Merit of Excellence (2nd Place) in the category of Architecture, an Honourable Mention in Fine Art, and five nominations in Advertising, Architecture, Fine Art and Silhouette at a prestigious Nomination & Winners Photoshow webcast on Saturday 3 May 2014. The Merit of Excellence in Architecture was for "The Swiss Pool", shot on location at Park Hotel Vitznau, Lake Lucerne, while The Pool of Life portrait "Jilted" received an Honorable Mention in the Fine Art category. Other nominations included "Bathtime" in the Advertising category, "Out Of Season" (Architecture), "The Deal" (People) and "Almost identical Identities" (Silhouette).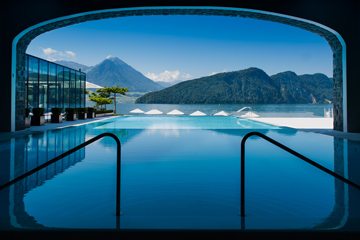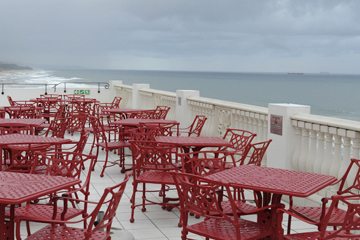 May 2014 Photo shoot for The Pool of Life, Tarifa, Cadiz, Andalucia, Spain
Michelle continued her fine art photography project, The Pool of Life, with a new model, Mercedes Garcia, and a new location. This time the shoot took place at first light in a field of wild flowers with a horse trough as its centrepiece. An old bathtub, normally used as a drinking trough for the animals, was spotted in the next-door field and proved an excellent prop. Little did the three resident horses know that a beautiful model would be bathing in their drinking water! The unpredictability and spontaneity of photo shoots which narrate a story that unfolds naturally on location is part of what makes them so addictive and keeps the whole team totally engrossed in the project.
May 2014 Gourmeart Pop Up Exhibition, Malaga, Andalucia, Spain
Michelle was pleased to have two pieces of her work featured in a pop-up art and gastronomy exhibition in an old department store on Calle Felix Sanz in Malaga from 8 – 11 May. The chosen photographs were "Hannah" from Michelle's series The Pool of Life, and "Rituals", a black and white portrait of a bullfighter. Unfortunately the pop-up show swiftly popped down due to organisational hitches and safety issues within the building – just another anecdote from Michelle's career as a photographer!
May 2014 Parador de Corias photo in Condé Nast Traveller (Spanish edition)
Michelle's photo of the Parador de Corias, a charming former 11th-century monastery in Asturias, was featured in Condé Nast Traveler, as Best Rural Hotel in Spain.
May 2014 Classic Journeys photo reportage in Granada, Andalucia, Spain
Michelle was commissioned by prestigious American walking tour company Classic Journeys to photograph a group exploring the Alhambra in Granada. It was a pleasure for Michelle to return to the very placewhere she took her first pictures of Andalucía 25 years ago in the stunning surroundings of the palace and Generalife Gardens.
May 2014 The Wellesley photo in The Telegraph Luxury
As The Wellesley goes from strength to strength, they are continually featured in the press and this time it was the turn of The Telegraph.
May 2014 Andalucia.com features Espeto on the homepage
As the summer season kicks in on the Costa del Sol, the distinctive aroma of barbecued sardines begins to drift over beaches all along the coast. This traditional method of cooking fish, typically sardines, on a long stick, is called an espeto, and as it is so emblematic of the region, the team at Andalucia.com decided to feature them on the homepage. The boats-turned-barbecues make an interesting subject to photograph, with the combination of the intense heat and a breeze that can change direction at a second's notice.
May 2014 Tarifa stock imagery, Cádiz, Andalucia, Spain
Michelle loves to explore the coast of southern Spain and in May she enjoyed a trip to wind-surfers' haven Tarifa and collected lots of stock imagery. The old town has some delightful restaurants covered with cascading bougainvillea and there are a wealth of monuments to discover such as the Guzman El Bueno Castle and the Puerta de Jerez. Tarifa, situated on the Costa del Luz- Coast of the Light- is a lifelong favourite location for Chaplow.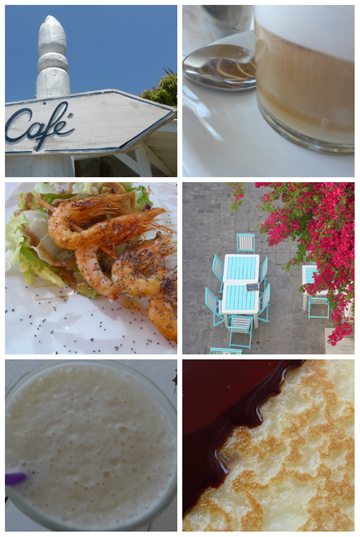 May 2014 Michelle Chaplow invited to speak at Historic Hotels of America Annual Conference, Pennsylvania, US
Michelle was honoured to be invited to deliver a keynote speech on the importance of photography for historic hotels in October at the Hershey Hotel in Pennsylvania, USA. It's a well-known fact that luxury can be bought but history can be earned, so each and every attendee at the Historic Hotels of America and Historic Hotels Worldwide Annual Conference has an intrinsic advantage in photographic promotion of their hotel, as guests love to book hotels with heritage.