November 30, 2013
In
News
November 2013 Photo shoot for Alvear Palace Hotel, Buenos Aires, Argentina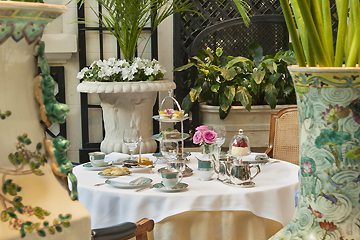 The Alvear Palace is one of the world´s dream hotels; it´s an absolute landmark within the Latin American hospitality industry, with almost a century of history. In Buenos Aires, all aficionados of luxury travel know the Alvear. This "grande-dame" property brings back the days of a bygone era of lavish hospitality, with every detail from waiters in scarlet jackets and bow-ties to maids in traditional black and white aprons – at times you feel you've walked onto a movie set. Old-fashioned service and truly modern-day luxury combine to create an unforgettable stay in the Argentinean capital.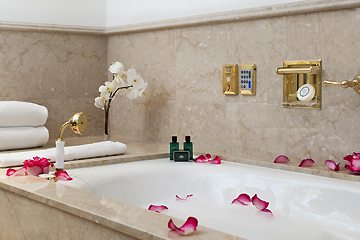 The marketing team at the Alvear Palace, led by Marina Bares and Chantal Holjevac, couldn´t have been more accommodating. Absolutely nothing was a problem in making this photo shoot happen and it was a pleasure to work alongside them. My stylist Andreea Gherasim did a great job of procuring props for the shoot, including a very early morning trip to the flower market where expert florists Elisa Sachs and Nora Bardon, who have over half a century of dedication to the Alvear Palace between them, were a joy to work with. Every member of staff I dealt with, from the florists to the front desk managers, not only took pride in their own work but they were also proud to be a part of the Alvear Palace team and this is truly reflected in the quality of the product. This is an establishment where the butler will unpack your suitcases, run your bath and make sure that you feel totally at home. Without any shadow of a doubt, I will return to this hotel one day and I woudn´t hesitate to recommend the property to my friends, colleagues and fellow travellers. You can see the photos from the shoot here.
November 2013 Stock photography, Buenos Aires, Argentina
Whilst in Argentina I had the opportunity to shoot stock photography around Buenos Aires, including the beautiful Recoletas area, the famous cemetery where Eva Peron was laid to rest, street performers and the amazing purple-toned jacaranda trees which were in bloom all over the city when I visited, representing the height of the Argentinean spring. So much to do, so little time. Mental note to return.
November 2013 Rendez-Vous Hotel in Palmero, Buenos Aires, Argentina
Rendez-Vous Hotel in Palmero Buenos Aires can be found in the artists' area, the same area where my crew and I hired lights for the shoot at the Alvear Palace Hotel. Although it lacked a lot of the frills of luxury hotel living, the Rendez-Vous Hotel sits comfortably within the three-star range, and the property itself is extremely photogenic and well-situated close to bars, restaurants and photo equipment hire shops!
Bey photography equipment hire, Buenos Aires, Argentina
For any photographers reading this, I would highly recommend www.bey.com.ar. I hired four Bowens heads, reflectors, softboxes and pocket wizards. The staff were more than helpful and they also have a large photo studio on site. Situated in the trendy area of Palmero, bordering on Palmero Hollywood, it doesn't have a sign on the door, but inside you'll find a Aladdin's cave for photographers 🙂
November 2013 ICANN 48 Public Meeting, Buenos Aires, Argentina
I covered the ICANN public meeting on behalf of Andalucia.com and also took my regular portrait of the DNS (Domain Name System) women. On this particular occasion it was spring in Buenos Aires so we were able to take an outdoor group portrait.
November 2013 Stock Photography in Uruguay
Being so close to another country, I couldn´t resist crossing the border from Argentina to Uruguay, where I shot stock photography in the town of La Colonia del Sacramento, whose historic quarter is a World Heritage Site. After a long period of dispute over ownership between Portugal and Spain in the second half of the 18th century, and a brief period under Brazilian rule in the early 1800s, the city of La Colonia is now part of the independent country of Uruguay. The narrow cobbled streets add charm and intrigue to the picturesque city – I could have spent days there, just losing myself with my camera!
November 2013 Set up Facebook Page for Hotel Essence Photography
I am pleased to announce the launch of the new Hotel Essence Photography Facebook page, which is dedicated to my two passions: Luxury Travel and Photography. The page is a great way to stay up-to-date with whereabouts in the world my Hotel Essence crew and I are doing Luxury Hotel photo shoots. You can also see samples of my work shot in some of the world´s most exclusive destinations.
November 2013 Book launch Lola by Alejandra Lunik, Rendez-Vous Hotel, Buenos Aires, Argentina
On the road you always meet someone special, and this time it was illustrator and short story writer Alejandra Lunik, who launched her new book Lola, and signed copies of it, at the Rendez-Vous Hotel. Lola is an ironic and observant cartoon strip, about a contemporary young women, published in Ohlala magazine. You can follow Alejandra on @Alejandralunik