January 2012 Photo commission at La Val Hotel, Switzerland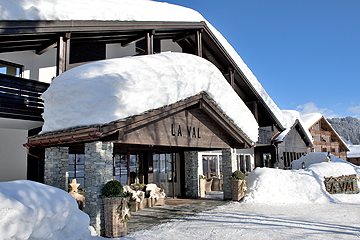 At the beginning of the New Year, Michelle flew back to Switzerland for another commissioned photo shoot for Hotel La Val. She flew with Swissair, whom she would highly recommend for their excellent service and most exquisite chocolates. Arriving from the temperate climes of Málaga to -10 degrees in Switzerland was a shock to the system; hire cars with snow tyres, the works.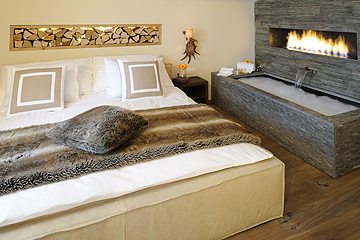 This shoot focused on winter scenes from Brigeles and Surselva: sporting models on the ski slopes, detail shots of the thick snow around the village and lifestyle models inside the hotel.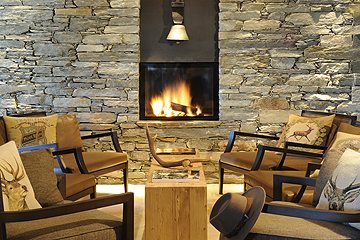 La Val hotel has a dedicated smokers' lounge, and cigar connoisseurs who feel alienated in other parts of Europe take refuge in this luxury hotel. An unusual combination of skiing, cigars, fine dining, exquisite wines and liquors plus a grand finale of with live opera in the evenings – a niche market indeed. All captured on camera.
Michelle's crew included Cheryl Gatward and Joaquin Alarcon. The shoot involved a variety of skills: architectural, interiors, exteriors, landscapes, including high dynamic range (HDR), shots of the hotel façade, details, still lifes of cigars and 5,000-euro French brandies, and even social photos of the cigar connoisseurs. Never a dull moment.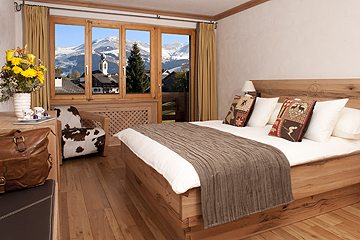 With two metres of virgin white snow, the crew lived a picture-postcard lifestyle; a completely different experience for her, as she is more accustomed to working in Mediterranean and tropical countries. It was a privilege for Michelle to work in such a luxurious mountain spa hotel, with its alpine backdrop. Winter wonderland indeed!
See the final results of the shoot here.
January 2012 Reportage on Malaga published in the Norwegian inflight magazine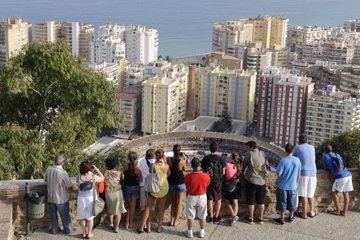 This commission was to illustrate text provided by journalist Jesper Jensen on Malaga, its monuments, cafes, bars, museums and customs. The same images were also published in the company's newsletter.